Affordable, Honest and Reliable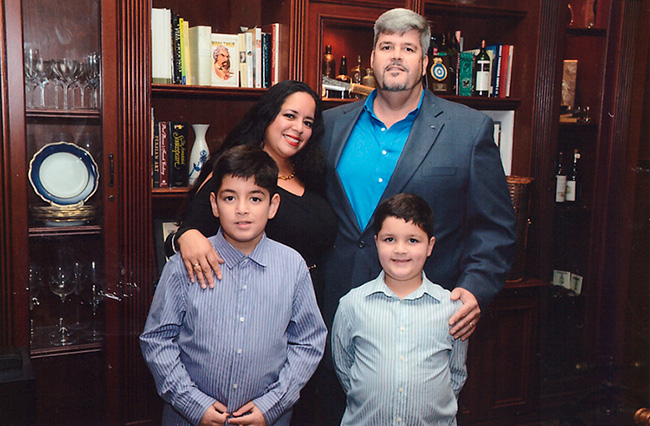 These three words are the foundation of business at Smart Replace Corp. While I could build a large window replacement company with numerous sales people trying to capture a large amount of business, I know that is not the way I want to do business. I want us to be a people driven company, not money driven.

For over 16 years I have been replacing windows and doors in Florida homes, as a sub-contractor to many window and door companies, and I have learned from their mistakes. Most customers complained about lack of communication, months before they get their windows and doors, salesman will not return calls, permits are not ready, they re-schedule installations, lost time from work, they did not protect my belongings, etc.

After seeing the current reputation of the replacement window industry and the hoops home owners have to jump through just to buy windows and doors, I decided enough was enough.

I do not believe that homeowners should have to be subjected to sales people trying to maneuver them into a commission based window and door package, and because of this, you will not find pressing salespeople at Smart Replace Corp or an elaborate showroom. We do take our customers to manufacturer showrooms if they so desire, so that they can experience an actual function and fabrication of the product. You will always deal with the owner or a window and door consultant who has the experience of many years of installation, knowledge of applicable codes, exposures, wind zones as well as knowledge and application of products being sold. We all have a desire to help.

I understand that today's consumers have access to an unlimited amount of information to help make buying decisions. The internet affords us unlimited opportunity to gather information. If you are reading this you are a smart consumer who is utilizing your resources to make an educated buying decision.


Why waste your time
with long winded presentations, "bells and whistles" demonstrations,
or pricing tricks used by other window companies?
You already know that there are high quality windows available as well as poorly constructed windows, so why endure lengthy sales pitches to get "convinced" again? You are smarter than that and your time is more valuable.
Despite what some window companies might say, buying windows is not brain surgery. Instead of meetings that drag on for hours, with a few specific questions during a friendly conversation, I will help you develop the window and door package that is right for your needs and budget.
You will have as much of my time as you need to answer your questions, but I will never take more of your time than is necessary to help meet your needs.

There is no reason the replacement window industry
should operate the way it does, but it does.
I have been in the industry long enough to see it all, and I don't always like what I see. Unfortunately, I enjoy being in the window and door business too much (not too many people would say that!) to walk away from what I love. Instead, I decided to do things a different way and Smart Replace Corp was born. Our Corporation is new, but I have worked in over 600 homes, condos and businesses. This company is owned by a window and door man not a window marketing company.
I am breaking from the mold because I know that there is a better way to run a window and door business. I believe customers like you want a simple, easy, and honest window and door replacement experience. I will show up on time, I will insure your installation is performed to a high standard of quality, and I will be here long after the other companies have moved on to the "next big deal".
I am committed to selling window and door brands that may not always win a battle over price, but it will never lose a battle over quality. Not because a manufacturer representative tells me so, but because I have installed it and it has withstood the test of time, Florida rain, hurricanes, tropical storms, extensive heat from the sun and everyday wear and tear.
I can sell you high quality windows and doors at a good price by keeping overhead down and passing those savings to you. From the factory directly to your home. Quality windows, doors and installation at a lower price point. If you are looking for a high quality window and door company at an affordable price, you have come to the right place. Our package of value is meant to benefit you today, tomorrow and years to come.
SMART REPLACE CORP is changing the way you buy windows and doors
QUALIFICATIONS
Certified Specialty and Glazing Contractor
CC# 15-G17728-X
Commercial General Liability #0185FL00044292-1
Bodily Injury $1,000,000.00
Property Damage $ 2,000,000.00
Ready to get started? See what we have to offer below.