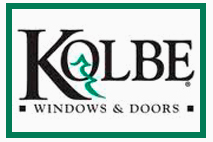 In coastal areas, hurricane force winds can wreak havoc on communities and result in massive devastation. Over the years, strict building codes have been implemented in these areas to require the use of high-performing products that withstand these harsh conditions.
In a hurricane or tropical storm, the most damage generally occurs when the envelope of a building is breached by wind-borne debris. This causes a pressure difference between the interior and exterior of the building, and can occur due to window and door damage. For this reason, Kolbe submits its windows and doors to independent organizations which test them to rigorous protocols requiring specific wind loads and types of flying debris.
What makes Kolbe's impact products stand out from the rest? K-Force impact products have the same beautiful appearance for which Kolbe windows and doors are known. No unsightly brackets or visible rods are necessary to hold the sash in place, and no extra locks are needed to fasten when time to evacuate is imminent.