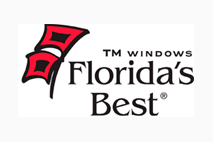 About Us
TM Windows LLC, which has been engaged in the design and manufacture of aluminum window and door products for both commercial and residential projects for more than 40 years. We manufacture a complete line of standard and custom aluminum windows and doors in South Florida designed for Florida's unique climate.
TM Enjoys a reputation as being the premier manufacturer of high quality aluminum products. We design and manufacture numerous product packages, both for residential and commercial applications. Our 74,000 square foot manufacturing facility includes a laminated glass making line (which ensures fast delivery to you), a complete tool and die facility, a C.N.C. milling department, sheet metal department, as well as a paint finishing line that is an approved acrylic and kynar applicator for PPG Industries, Inc.
Our engineering department is industry renowned as the leader in solving complex project requirements. We specialize in designing products that withstand the test of time. And, should your project be outside the United States, don't panic. Our export department stands ready to get you the product you need when you need it.

249 Swinging French Door - View PDF
300 Series - View PDF
390 Series - View PDF
525 Series - View PDF
605_Residential Single Hung - View PDF
747 Single Hung HiRise - View PDF
805 Horizontal Sliding Window - View PDF