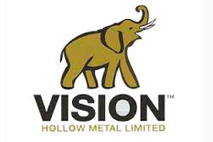 Bringing Your Vision to Life
Vision Group is a customer focused, technology driven group of companies focused on the building products industry. Our founder has spent over 40 years in the manufacturing sector and is a recognized leader in the building products industry. Vision's products include an array of applications including; columns, decking, fencing, railings, patio doors, steel doors, basement windows, roofing, custom profiles, and transportation.
Our Group of Companies consists of the following:
Vision Extrusions
Vision Hollow Metal
Vision Outdoor Products
Vision Moderne Slate
Sunview Patio Doors
Titanium Transport
Reliance Windows
If You Can Envision It
We Can Build It
The Group's "state of the art" extrusion facilities paired with the vertically integrated raw materials of compounding, the die design and manufacturing, the down-stream machine engineering, and a the trucking fleet enable the Vision Group to partner with a wide range of clients with various needs. Clients bring their Vision to Life - in one location - from start to finish, quickly, efficiently and affordably.
In addition, it is the Group's mandate to continuously invest in technologies that target recycling and preservation of our natural resources. The Vision Group is committed to investing in new processes that convert recyclable products, such as plastic containers and rubber tires into raw materials that can be used to produce new products. For more information on this process, please visit the Green Vision section of our site.
Research and Development is also a key component to the success of Vision's product lines and our Customer's businesses. We give our customers the competitive edge by providing them with the most advanced technology and knowledge.