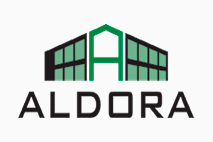 About SMI Aluminum Systems
SMI engineers and manufactures storefront window wall and entrance systems for hurricane and blast resistance as well as non-impact applications. SMI has over 200 glazier-dealers distributing their systems throughout Florida, the eastern seaboard, the Caribbean and Latin America. Based out of its Miramar, Florida plant, SMI's product line includes a full selection of storefront and fixed windows, however; it is best known for its unique door products such as showroom doors, radius top doors and the K-2 Breeze.
SMI Aluminum Systems delivers their materials using a staff dedicated to building quality products, providing excellent customer service and achieving on-time performance.
SMI now shares its manufacturing facility with Aldora, its parent company and glass manufacturing affiliate. Aldora has the largest tempering furnace in Florida and produces high quality shower doors, table tops, heavy glass entrances. Click on the Aldora link to view Aldora's many products and services.